OOO = Outdoor Outreach Opportunities ... things that make summer intentionally awesome!
Ready for Summer?! This year we encourage you to get outside, do some outreach and seize the opportunities for fun!! In short, make it an OOO summer to remember. Below you will find lots of great ideas - and you can always make up your own. The two main ingredients are getting outdoors and inviting along a family you don't normally hang out with so that you can share together in God's creation, share life and perhaps seize an opportunity to talk about The Gospel!
Our challenge to your household - complete at least 5 OOO's over the summer between June 1 and September 7 and you'll get a gift of thanks for being great - as well as be entered into 3 draws for bonus prizes!! After each OOO, make sure you submit your highlight using the link above so we can collect your memories and shape them into a Summer highlight re-cap we will use to celebrate as a Church at Fall Kick-off on Sunday September 12th!
Ready, here's the list of ideas - hover over each one for a brief description, and if you want extra help - use the contact us form at the bottom and reach out!

Playground Time
Swings, slides, waterpark?!? and bring the kids oh my what fun!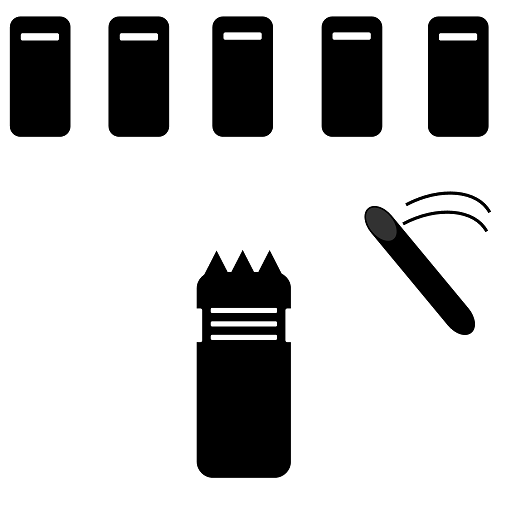 Viking Chess
Great outdoor game, even on a windy day! The church has sets you can borrow ...

Golf
Invite a neighbour to head out and tour a 9 or 18 hole course together - or even just hit a bucket at the range!

Marshmallow Roast
Get a fire going and have some neighbours over for a roast - the edible kind!

Running
Invite out a few neighbours, maybe even a whole family for a jog or outright run.

Skateboarding
Invite a neighbour to head out and tour the neighbourhood on skateboards!

Go Hiking
Lots of trails abound - in the mountains, in the foothills, in the city - long and short, take your pick!

Fence Work
Whether you need to rebuild it together or just bring coffee and talk thru it - use your fence.

Picnic
Pack it up, take it out - and share it with some new people.

Swimming
Know a great water hole for a swim? Share it with some new faces and enjoy!

Raquet Sports
Badminton OR Tennis - what a great reason to meet up outside!

Biking
It's like a spin-class - but outside and much more great scenery to take in!

B - B - Q!!
Chicken, Burgers, Sausages, Tofu - what you grill is up to you, but turn up the heat and invite someone over!

Horseback Ride
You'll need to know some people, or find the right place to go - but it'll give you a leg up on summer!

Canoeing
A great way to get some time in a peaceful place - either floating along or racing the lake for a good workout!

Mountains Day
This could be a picnic, mountain walk, or so much more - time to offer others a peak into your life while enjoying creation!

Park Day
Can we say Playground! or Picnic! or Bocce! all fit very well at a local park with your neighbour

Bird Watching
How many birds can you find? or Cloud shapes? You could even combine it with a walk ...

Camping
Book sites next to each other and take an entire weekend to hangout and bond - or you could do just one night if you prefer.

Dominoes
Shuffle up these wind proof beauties and play a few rounds with new friends!

Rollerblading
Put wheels under your feet and glide into adventure - go with 1 neighbour or link up with a whole family

Movie Time!
Ever setup and watched a movie in your backyard?? What a great chance to kick back and invite some people over!

Frisbee
One of the ultimate outdoor sports/toys ever! Pretty much anyone can play and have fun ... you could step it up and try disc-golf too!

Soccer
Invite the whole cul-de-sac or several others at least and kick-it together

Kite Flying
Let's go fly a kite? It's pretty much all you need to ask!